Welcome to Faith Space
An opportunity to reflect and explore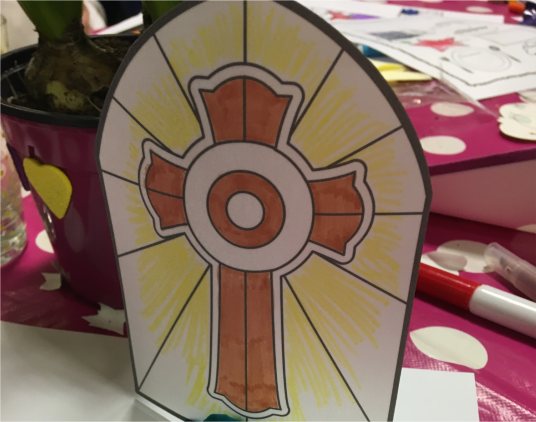 What does the cross mean to you?
We see crosses everywhere; by the sides of roads, on the front of books - many of us will have pieces of jewellery in the shape of a cross. But what does the cross mean to you? This was a question that we explored together at our last Faithspace gathering. We shared different stories and experiences as we chose a cross and decorated in a way that meant something to us.
more

We live in a world that surrounds us with words. Advertisers make us extravagant promises, politicians make grand speeches - posters, hoardings, instructions, warnings: wherever we go, we are bombarded by words. But how do we know which words we can rely on and which are empty promises or exaggerated claims? The Christian faith is founded on what we believe to be the Word of God - what is it that makes the Word of God different?
Click here for more.
What's on your plate?

At our January gathering we reflected on a story from the Gospels when a young boy gave up his lunch and 5000 people were fed. What he had, seemed small compared to the needs of the crowd, but he gave it anyway. We might often feel that what we have to offer is of little worth, but God can surprise us
click here
to find out more.
Where there's a shadow - there's a light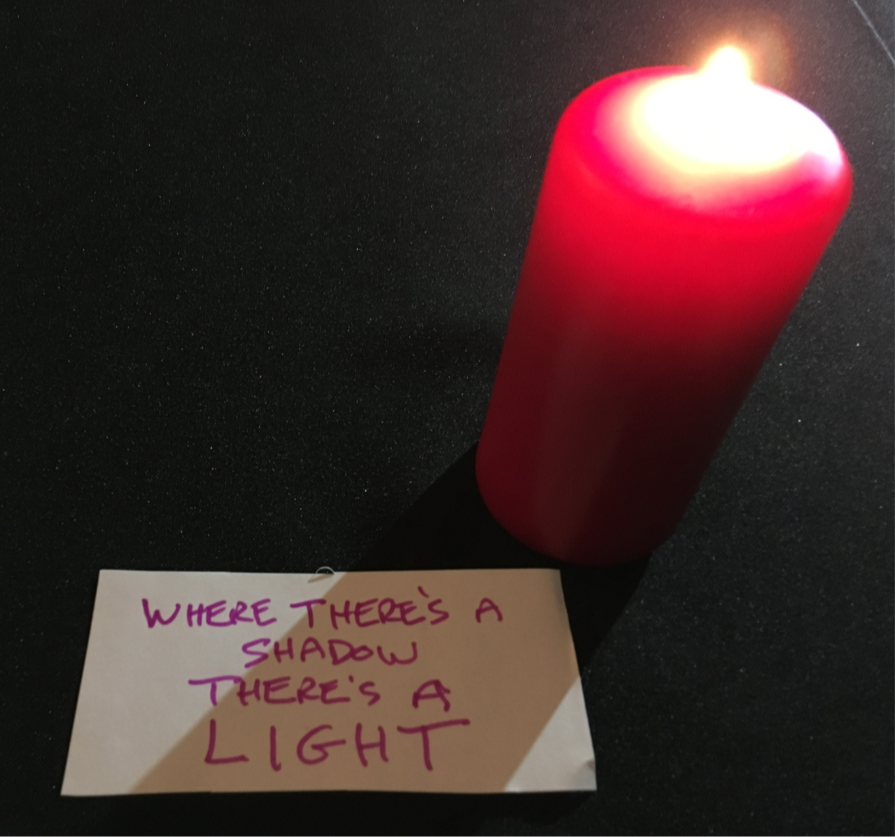 This is one of the thoughts that people shared when we met together during Advent. Although now passed, Advent is a season when we remember that God is with us in the harsh realities of life. We affirm the belief that history does not simply leave us caught up in a cycle of inevitable consequence but will one day find its end and purpose in God's eternal Kingdom.
Click here for more of our Advent thoughts
There is a crack in everything - that's where the light gets in
The famous singer Leonard Cohen has his roots in the Jewish faith tradition. His classic song
Anthem
is one that has caught the imagination of many poets and philosophers. Is it a song of hope or a song of despair?
click here,
listen, and decide for yourself. We might argue that he captures the hope, despair and struggle of the world into which we believe Jesus came. Reality may not always be what we would choose, but God is with us.
God is with us - Allelujah
Like a candle flame, burning bright in the darkness, Uncreated light shines through infant eyes. God is with us.
Click here
for another of the songs we used for our Advent gathering - Graham Kendrick's Candle Song.
This song by Fernando Ortega captures the message of hope that we share in Advent.
Click here
to listen.
Click here to see other songs we recognised as having special meaning for us
Click here for our Reflections on Memories