At the Cross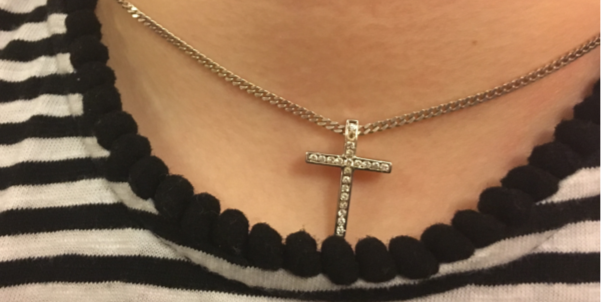 The cross is one of the most common symbols in our world. We build crosses to remember lives lost, put crosses in marketplaces and town squares, and even wear crosses as jewellery. The cross is the universally recognised symbol of the Christian faith - unusual, if you think about it, that a religion has such a focus on the way its leader died.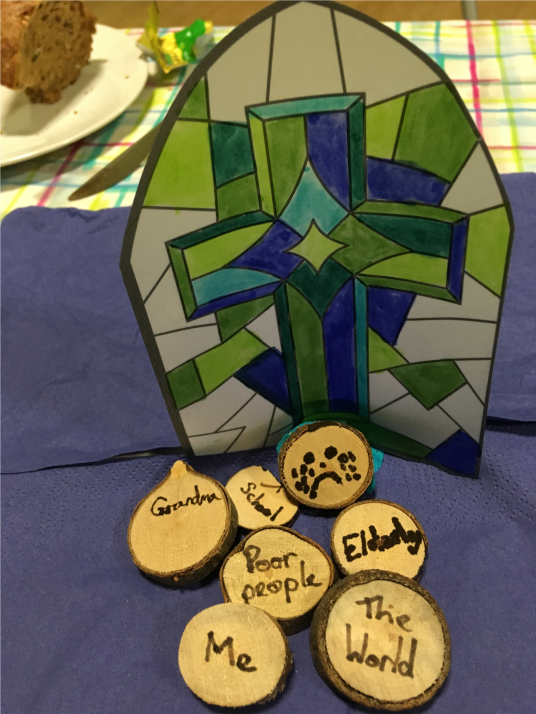 We talked together about the cross and what it means to each of us. The cross was the way in which the ancient Romans executed the people they saw as a threat. The death of Jesus is seen by Christians as more than a brutal and unjust attempt to end his earthly life. We believe that here, God dealt with the wrong in our world by paying its price, and despite our failings and weaknesses, through the cross, we are made right in the eyes of God.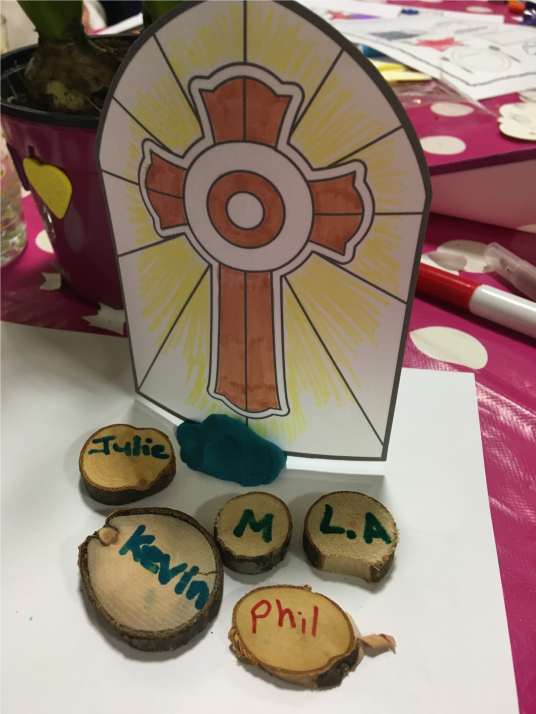 As we looked at our crosses, we were invited to think about those people or situations about which we were concerned. We took a small chip of wood and wrote the name or drew a symbol to represent them. We put them at the foot of our cross as a way of placing that concern in the hands of the God who, in Jesus, went to the cross to show us the extent of his love for us.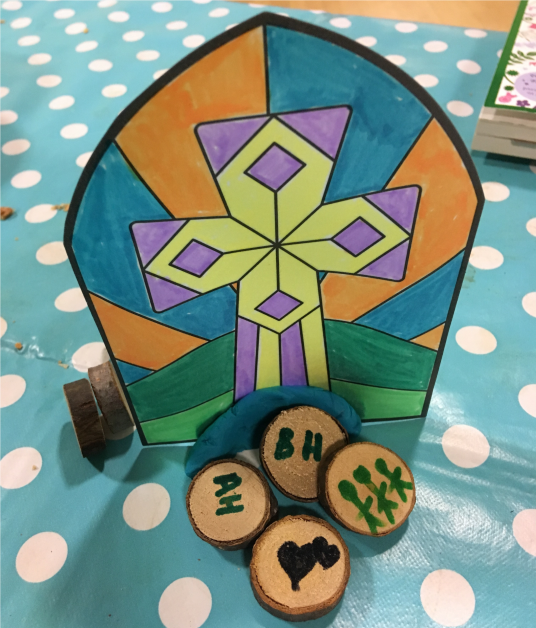 Placing these things at the foot of the cross helped us to remember that this is where God began to right the wrongs in our world. Our prayer is that in some way this might include those people and situations that we wanted to place into God's hands.
Click here
for a prayer about the cross.
Click here for our reflections on words
Click here for our reflections on memories
Click here for our reflections for Advent
Click here for 'What's on your plate?'
Click here to return to home page