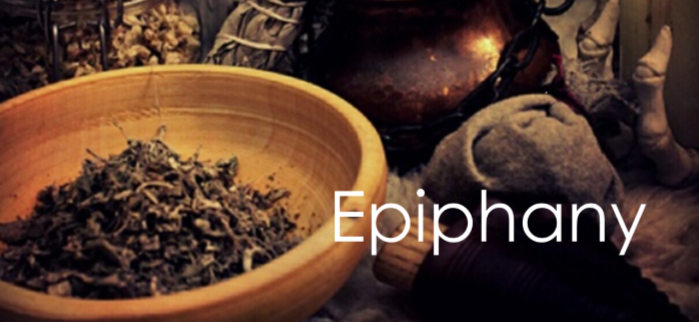 We would have to admit that Gold, Frankincense and Myrrh could hardly be described as the ideal gifts to bring to a new-born baby. Over the years, this has developed a fair amount of humour.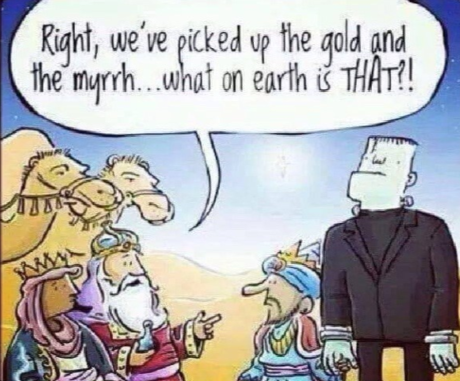 But there is a serious message behind these gifts, and the people who brought them. The circumstances of Jesus' birth were quite ordinary and un-noticed - few would conclude from what happened that this child was born to be Saviour and King. As Jesus grew into adulthood, it became more and more obvious that he was no other than God; the promised Messiah; the Saviour of the world - but these things would be hard to conclude from encountering him as an infant child. We call the arrival of the Eastern Magi
epiphany
because their gifts reveal the person that Jesus was.
This is something that we explored together when we gathered in January 2019. We looked at what each one symbolised, and from the things we had with us, created our own version of the gifts of epiphany We recognised that Gold is valuable, so as well as some Gold Jewellery, brought money and also made crowns to recognise that that it symbolised Jesus' Kingship.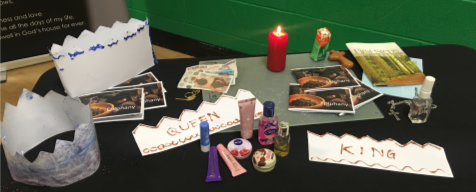 Frankincense was used in worship and is seen to reveal that Jesus was truly Divine. We brought symbols of our own worship and faith including a cross, books and prayer cards. Myrrh is a fragrant lotion, used to prepare bodies for burial - it reminds us that although Jesus was Divine, he was also fully human. He came to be
God with us
. We brought our own perfumes and lotions and placed these, with our other Epiphany symbols, around a lighted candle.
more
Click here for our reflections on words
Click here for our reflections on memories
Click here for our reflections for Advent
Click here for 'What's on your plate?'
Click here to return to home page