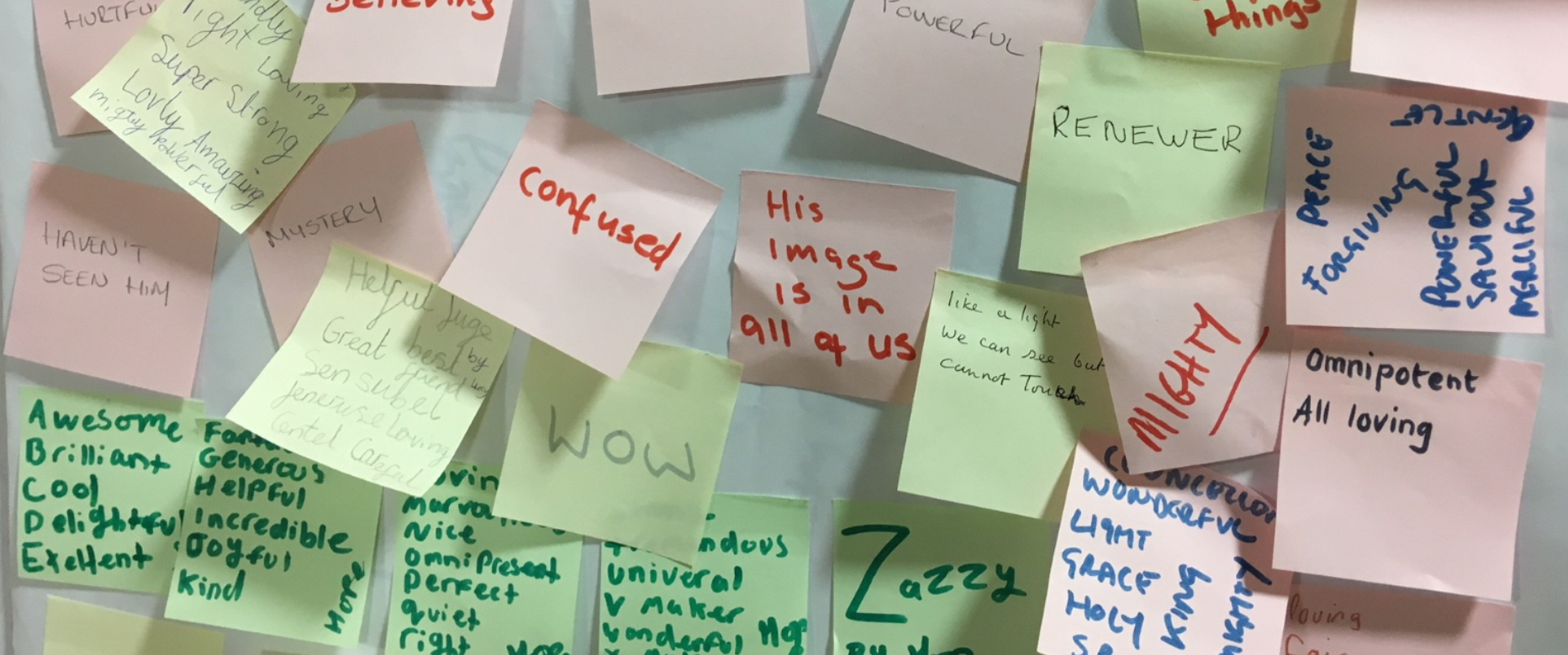 Words
Our world is full of words - great sayings, famous quotes, advertising slogans and so we could go on. Sometimes words can be thoughtless and empty, or people can say what they think we want to hear rather than what they really feel.
A lamp unto my feet
Psalm 119 is an ancient song of celebration that is all about the words, statutes and decrees of God. In includes the classic sentence
'Your word is a lamp unto my feet and a light unto my path.
Click here
to listen to a song by Michael W Smith based on this verse.
Click here
for a reflection on the Word of God.
Word made Flesh
The Christian faith is rooted in the Word of God, but how do we know we can trust God's words? John's Gospel describes Jesus as
'The word made flesh'
- In Jesus, God does not just talk about love, he shows us what love is like. We might say that Jesus shows us that God is true to his word.
Words to describe God
We can never fully know what God is like and all our experiences will be different. The picture above shows some of the words we used to describe
our
understanding of God.
Click here
for prayers and reflections about describing God.
Speak O Lord
We took some time to reflect on the word of God and the words we know that describe God. Two songs you that you could use to reflect are
Speak O Lord
by Keith and Kirsten Getty and
Your Word will be the last word
by Tommy Walker.
Click here for our reflections on memories
Click here for our reflections for Advent
Click here for 'What's on your plate?'
Click here for our reflection on the cross
Click here to return to home page